EmBIO Medical Center's high success rates in fertility treatments, coupled with Greece's progressive patient-friendly legislation, make it possible for same-sex female couples to get pregnant using IVF in Greece.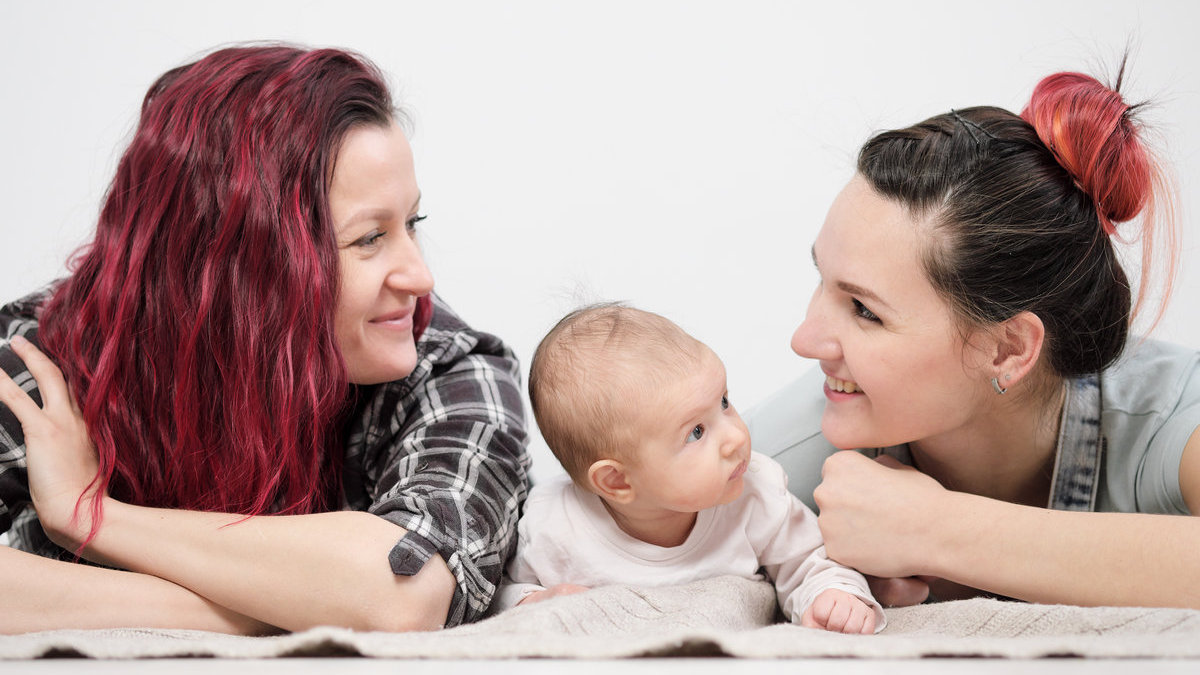 EmBIO has a long-standing history in Greece of successfully meeting the reproductive needs of same-sex female couples and lesbian communities with compassionate, patient-centered care. 
We believe parenthood is a gift EVERYONE should be able to enjoy. Our mission is to ensure each patient receives exceptional individualized care during assisted reproductive treatments to conceive and deliver healthy babies.
Since 1996 we have provided every woman with a highly successful egg donation programme, with IVF success rates reaching 78% when using donor eggs. 
Our specialized experience and breakthrough technologies have helped more than 30,000 babies be conceived, and thousands of patients become parents from around the world.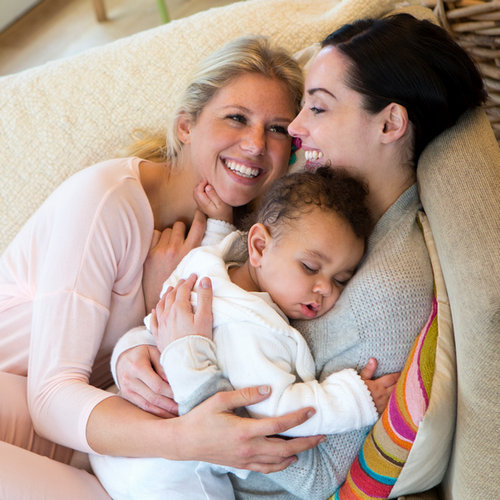 Bring your family dream to life
Patients from many different countries come to Embio IVF Center, Europe's premier fertility center well-known for our personal approach to every fertility treatment and our no-waiting-list policy.
Our team can provide you with superior care throughout your family-building journey, thanks to the fertility-friendly regulations in Greece and our highly selective egg donor databases.
IVF options for lesbian couples
How Meg and Kaitlin became mothers thanks to EmBIO
EmBIO's fertility staff are specialized and experienced in all methods of IVF treatment, giving us an advantage in treatment success compared to other fertility clinics.
Women, like you, in same-sex relationships can fulfil their lifetime dream of becoming mothers at EmBIO by using:
If neither of you is able nor choose to use your own eggs, the EmBIO Donor Egg and Sperm IVF Program makes it easier for single women to have a baby of their own.  
Our program offers the largest selection of approximately 170 thoroughly screened and tested egg donors in Greece.
We have performed many treatments using donor sperm from Cryos International, a safe Danish sperm bank that provides many donors at any time. 
Our highly trained donor coordinators will help you find a match meeting your unique requirements from a diverse selection of young, healthy, high-quality donors who would love to share their gift of life with you.
Most importantly, our affordable advanced fertility treatments using donor eggs are much more likely to help same-sex female couples succeed in starting a family. 
Donor egg rates are much higher at 78% than IVF cycles using a woman's own eggs.
With donor egg IVF, one or both of the female partners can enjoy the same wonderful experience of pregnancy by carrying and nurturing the baby in her womb. This allows for strong biological and developmental relationships within your family.
Family building
Our successful IVF treatments are helping many same-sex female couples or single women embrace their fertility and maternal desire to be mothers.
At your initial EmBIO IVF consultation (in person or via phone), you can discuss your needs with your physician and other members of your personalized fertility team. We will begin to develop a comprehensive and individualized treatment plan for you.
You can start a treatment cycle immediately without waiting lists in Athens, and the initial stage of treatment can start in your city if you live abroad. 
After conception, we will monitor your pregnancy progress through ultrasound scans transmitted in strict confidentiality by your obstetrician/gynaecologist back home.
Solutions for the future
IVF also allows you to freeze embryos for future pregnancies and offers higher success rates for women 40+, as only the best eggs produced are selected for fertilization.