Sir Robert Edwards Nobel Prize Award First IVF in the World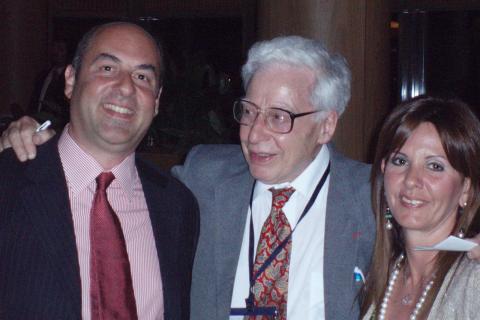 Back in 1978, in Bourn Hall of England, the first IVF child was born by scientists Patrick Steptoe and Robert Edwards.
Sir Robert Edwards, the famous English physiologist and pioneer in reproductive medicine, and in-vitro fertilisation in particular and the winner of the Nobel Prize in Physiology/Medicine was the cause of millions of couples all around the world being able to make their dreams come true and become parents.
Here in Greece, we had the honor of meeting him in person. In Embio we continue his valuable work with precisely the same passion, dedication and love.
Read more: Robert Edwards and Thanos Paraschos
Sir Robert Edwards - Biography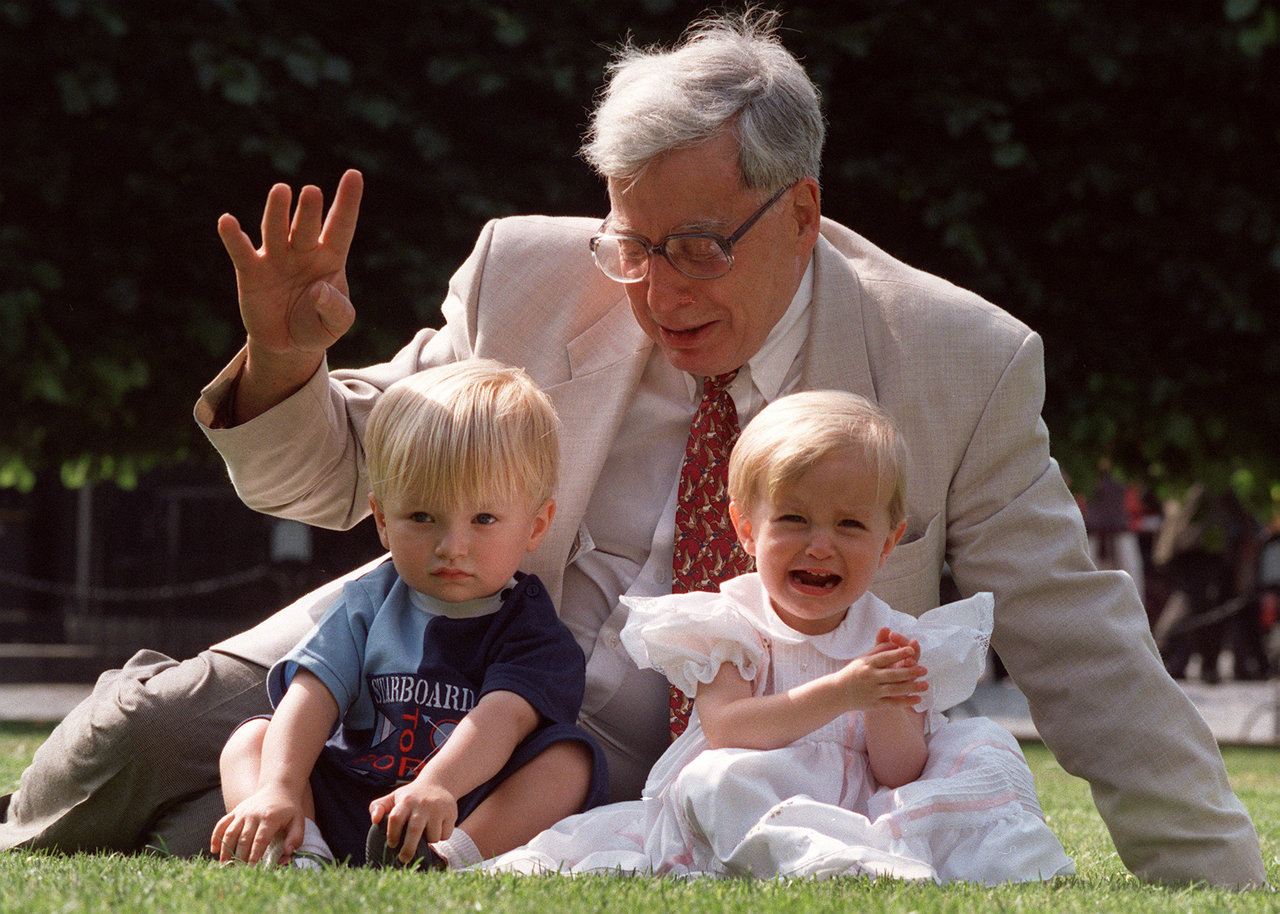 Sir Robert Geoffrey Edwards, was born on September 27, 1925, into a working class family in Batley, West Riding of Yorkshire, England.
Robert Edwards grew up in Manchester and served in the British army (1943–48).
In 1949 he started to pursue a degree in agriculture at the University of Wales, but he soon switched his major to zoology.
After receiving a B.Sc. (1951), he studied mouse embryos, artificial insemination, and infertility at the University of Edinburgh (Ph.D., 1955). 
Edwards continued his research at the California Institute of Technology (1957–58) in the United States, the National Institute for Medical Research, London (1958–62), and the University of Glasgow (1962–63) before joining the faculty at the University of Cambridge in 1963; he retired and became professor emeritus in 1989.
In 1968, the same year Edwards's partnership with Steptoe began, he succeeded in fertilizing a human ovum outside the womb. Four years later they made their first attempt at implanting human embryos in women but were unsuccessful because of the hormone regimens they employed, which encouraged the release of multiple eggs (to improve the chances of fertilization) but also resulted in menstruation at the time of implantation. 
They ultimately abandoned that approach and instead chose to time the isolation, fertilization, and implantation of single eggs with the natural ovulation and menstrual cycle. In 1976 they met Lesley Brown, in whom their natural-cycle approach proved successful. 
Their work at the Centre for Human Reproduction in Oldham, England, resulted in the birth of more than 1,000 babies, including Louise Brown's younger sister. In 1980 Edwards and Steptoe founded Bourn Hall Clinic in Cambridge.
In 2010 he was awarded the Nobel Prize in Physiology or Medicine.
Professor Sir Robert Edwards died aged 87 on April 10, 2013, near Cambridge in England.
The History of In Vitro Fertilisation (IVF)
It was at the end of the 1950s that Sir Robert G. Edwards first realised that IVF (In Vitro Fertilization) could be the groundbreaking therapy against infertility.
Sir Robert G. Edwards was aware of the research of fellow scientists that it was possible to take an animal's egg, like that of a rat's or a rabbit's, and fertilise it with semen in a test tube.
Armed with this knowledge, Edwards made it his mission to see if the same procedure could be implemented with the use of human eggs.
Approximately thirty years later, his dream came true when the first in the world test-tube baby was born in the summer 0f 1978.
Ever since, about five million babies have been born with the very same technology which utilizes matured eggs retrieved from a woman's ovaries and fertilised with semen in a lab just before embryo implantation in the womb.
However, the journey to reach where we are today has not only been a long one but an extremely difficult one as well.
Edwards struggled for years to create the ideal conditions which would enable IVF with human eggs. His efforts were finally awarded in 1969 when a human egg was fertilised for the very first time in a test tube.
However, the fertilised egg was unable to develop beyond its primary state (single-cell division). Edwards suspected that the eggs which had already matured inside the ovaries before their retrieval for the IVF would be more responsive and so he had to find a way of extracting them safely from the ovaries. He collaborated with obstetrician and gynecologist Patrick C. Steptoe and, together, they developed a technique which ultimately would lead them to IVF as it is practiced today.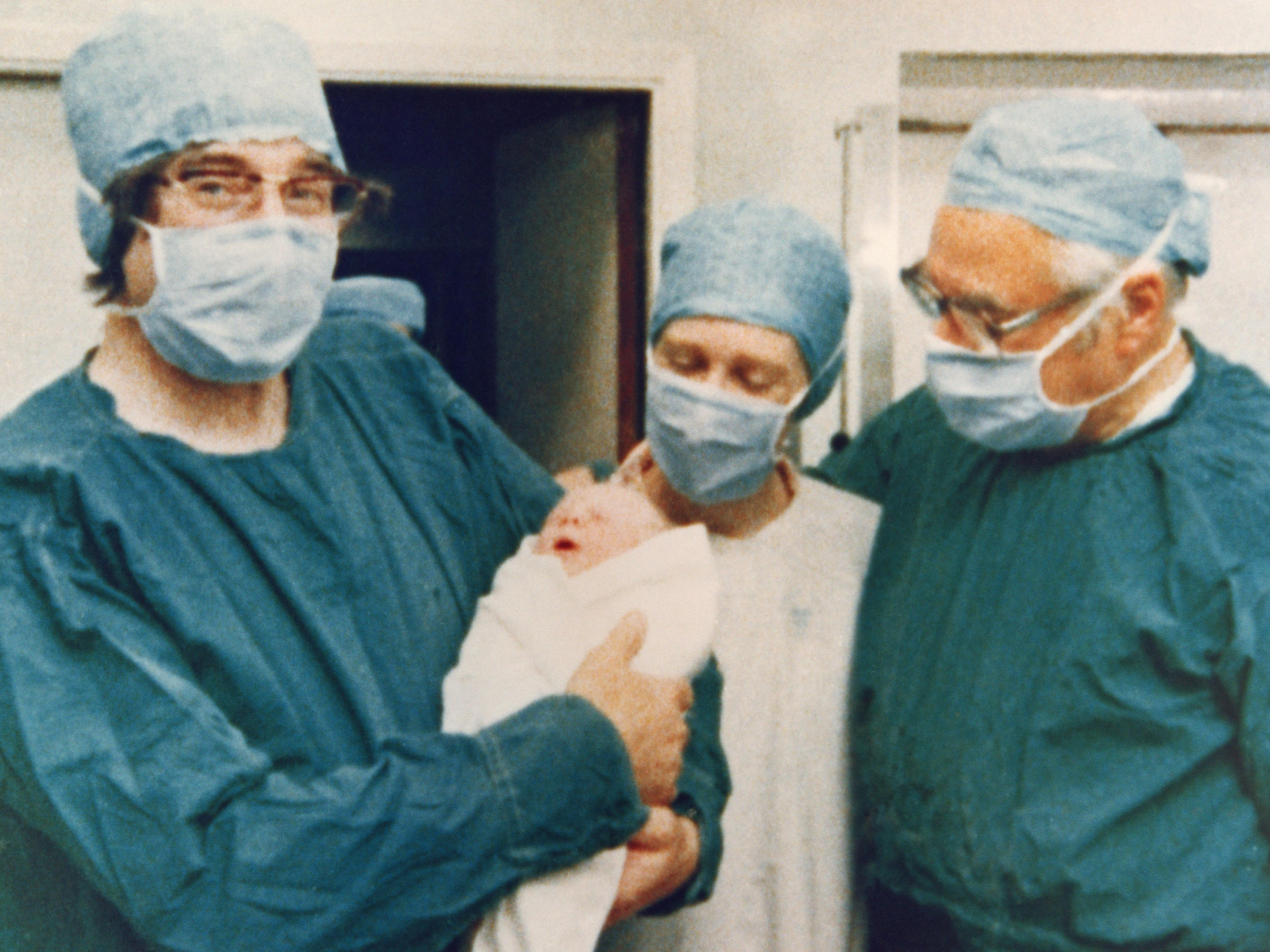 In spite of the promising initial studies, the team faced yet another drawback; lack of funding for their research. After the rejection of the Medical Research Council, they were forced to seek private sponsors.
It took them more than a hundred attempts that led to premature pregnancies before redesigning their technique in 1978 for Lesley and John Brown, a couple which ended up in their clinic after nine years of fruitless attempts to have a baby.
Nine months later, after a healthy and complete pregnancy, a healthy baby by the name of Louise Joy Brown was born by C-section on July 25th, 1978.
---
Further reading: