IVF over 40? Check out Tandem IVF!
Tandem IVF is an assisted reproduction treatment that simultaneously fertilises both donor's and patient's eggs. The process of tandem IVF attempts to overcome the problem of low ovarian reserve. It is a procedure that should be used by women in their 40s usually, who have a lower possibility of conceiving with their own eggs.
As women get older, their fertility decreases for two reasons:
low ovarian reserve
poor quality of the eggs
This treatment involves two IVF cycles - the egg donor's and your own. Your doctor will retrieve a) your eggs and b) eggs from the donor after the indicated treatment (ovarian stimulation).
Image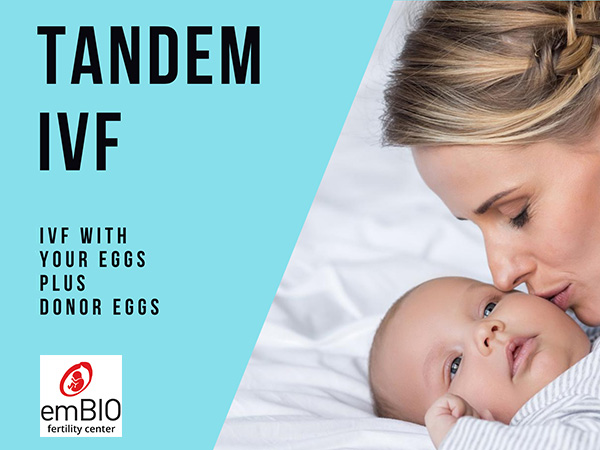 Free Online Consultation with Dr Thanos Paraschos and his team
The procedure of Tandem IVF
After the necessary medical test, both you and the donor will receive the indicated scheme for ovarian stimulation.
The eggs will be fertilized with the sperm of your husband, your partner or from a sperm bank.
The embryologist will monitor the development of the fertilized eggs and select the best embryos to transfer to your uterus.
If your eggs fail to develop into healthy embryos after fertilization, we will use embryos from the donor.
Taking this approach will maximize your chances of IVF success and save you time and money.
EmBIO's egg donors are healthy women ages 19 through 35. They are college-educated and have good family health histories. Only a very small percentage of donors who apply are actually accepted into the program. 
Image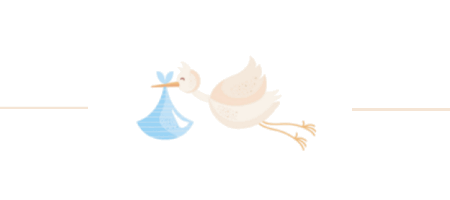 A patient's experience of Tandem IVF in Greece
"We live in London. We already had 3 treatments in the UK. One natural IVF, one mild IVF with small doses for only 4 days, and the third was a short Buserelin protocol. That was 9 days. We went for those treatments because I had some breast lumps, and I wanted to try natural IVF without any drugs. So we chose that clinic in the UK, but it didn't work. So the third time, we tried fertility drugs. It didn't work. I had 4 eggs collected to fertilize, but they didn't plant inside.
The clinic said since I was 44 and the quality of my eggs was low, my next choice would be with donor-egg-ivf, but I wanted to try one more time with my own eggs, and I wanted to try with a different fertility centre. I looked on the internet and found EMBIO: good reviews, lots of information, good value for money.
We contacted Dr Paraschos by email, and he replied very fast. He looked at the medical history and suggested something we'd never heard before in the UK: Tandem IVF. We found it very interesting. In the UK, all they told us to do was standard IVF. With my breast lump history, what I had in mind was not to put too many drugs in my body. Two clinics in London suggested mild IVF. The best fertility clinics in London won't give you that many infertility solutions. Private IVF is very, very expensive in London.
We spoke to some friends. One of my friends got pregnant doing IVF. So we decided to try IVF abroad at EMBIO. We were impressed by the reviews and the amount of information. The doctor gave us information and was helpful without any commitment on our part. We weren't obliged to be treated at EMBIO. And he was very friendly. He asked for some medical history and the results from London so that he could give us an idea about our options.
He explained tandem IVF to me. He said I only needed to be 3 days in Athens, and I could be supervised in the UK, but I wanted to be supervised at EMBIO, so I chose to spend 3 weeks in Greece. In the UK, it's very difficult to go to the GP and have them refer you to the hospital through the NHS for your ivf scans. To go private is too expensive. In London IVF monitoring via the NHS involves a lot of paperwork, and there's no guarantee they'll take you for the scans. From day 6, you need to be monitored, and all those scans are expensive in the UK. At EMBIO, you don't pay for the scans. So with 6 scans, it's almost all our vacation days in Greece. We went to the Athens Mall, the Acropolis, Plaka…
Everything was arranged for us in the best way: accommodation and a taxi came to the airport and picked us up. We cannot praise Maria (their travel agent) and the IVF coordinator enough.
We were impressed by how clean everywhere was in Athens. Everybody spoke English in the shops, on the streets, everywhere, and the taxes were cheap. You can trust people. They won't try to cheat you.
Another helpful thing was that we could buy the drugs from the UK because ivf drugs are cheaper here than in Greece. The IVF coordinator at EMBIO gave me the drugstore in the UK where I could buy IVF drugs using the Greek prescription. In the UK normally, you can't buy drugs with a prescription from another country. But the IVF coordinator had all this info, and the clinic arranged for everything (pharmacy, phone numbers, emails, everything). Very helpful.
All in all, it's very easy to go to EMBIO in Athens. In one week, we had arranged for everything. They have a system that makes everything so easy for patients to come from abroad. All the information is readily available. In one week we arranged for everything (accommodation, drugs, everything), which was amazing. I gave the IVF coordinator a rough estimate of when I expected my period, and she arranged for everything.
Another thing about tandem IVF at EMBIO: There is no waiting list. You don't have to wait 2-3 months as in the UK for an egg donor. Very easy. Everything is in one place. I trusted EMBIO from the first email.
They don't charge a fixed IVF fee. In the UK they put a list of extra bits that I may not need and charge everyone the same.
The doctors in one of the private ivf clinics we went to in London were Greek. Very nice people. That was one of the reasons we thought about coming to Greece for our IVF. The difference is that at EMBIO, you can do everything in one session. You don't have to make another appointment, another day for this, another day for that. No queueing for scans as in London. At EMBIO, all is done in one visit. Greece is a good choice for your IVF treatment."
England