About Our Donors
Ensuring the availability of a large group of carefully screened donors and empowering patients to choose their own donor are the cornerstones of EmBIO's donor egg IVF program. EmBIO matches its donor pool to the diverse ethnicity, talents, educational background and interests of its patients.
With approximately 170 fully screened donors, you can choose the donor who is right for you. Extensive information is provided on all of EmBIO's donors and you – not the program – select the donor you want to help you build your family.
EmBIO's donors are healthy women ages 19 through 35. They are college-educated and have good family health histories. Only a very small percentage of donors who apply are actually accepted into the program. 
Searches may be focused based on specific criteria, including ethnicity, physical characteristics, educational history and other characteristics. New donors are added to the donor roster frequently.
Perfect Match Embio
For those of you who are to use eggs from a donor, with or without a donor's sperm, and want your child to resemble you as much as possible or have some specific characteristics such as height, blue eyes, athletic figure, etc. in mind, EmBIO Fertility Centre offers you the "Perfect Match EmBIO".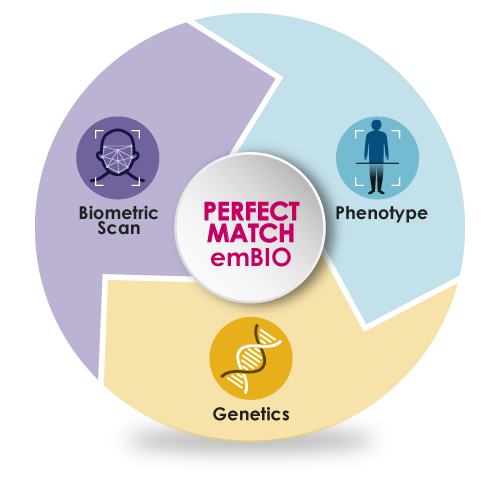 Information to help you select a Donor
Knowing how important the choice of a donor is to our patients, EmBIO provides patients with extensive information about individual donors, including:
Blood type
Ethnic background of donor's mother and father
Height
Weight
Whether pregnancies have been achieved
Body build
Eye colour
Hair colour and texture
Years of education and major areas of study
Occupation
Special interests
Family medical history
Audio interviews
Essays by donors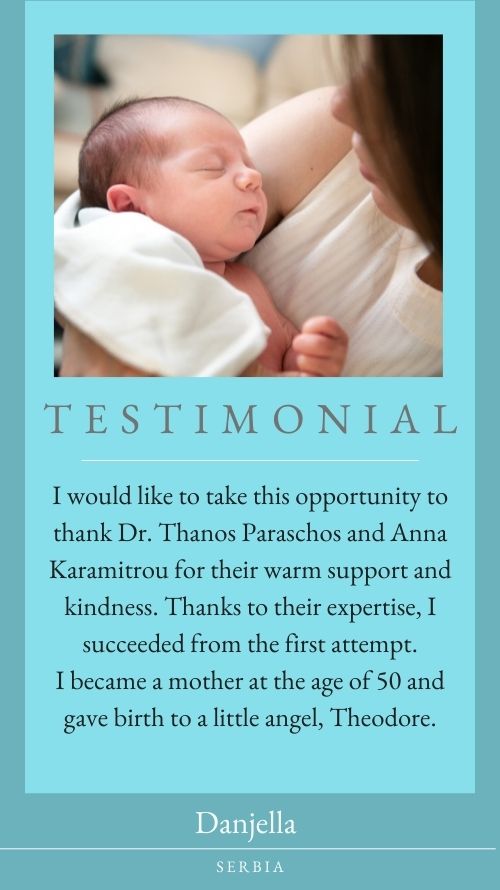 Donor Screening by a Genetics Expert
When you select your egg donor to get pregnant, you're also deciding on the genetic features of your future child. We go to great lengths to ensure quality donors for you.
Our donors are thoroughly screened by our experienced team in genetic diagnosis and treatment, and by our entire clinical genetics division.
Donors of the highest personal and educational standards are the only candidates eligible to enter our screening process.
EmBIO's certified genetics counsellors are always on hand to meet with you to review your family history and the donor's history.
We provide you extensive information on our donors, so you are fully equipped to make the final decision on which donor you want to be part of your treatment.
EmBIO's rigorous donor testing includes:
screening for hepatitis;
genetic screening, including a chromosome analysis and DNA testing for Cystic Fibrosis and Fragile X;
testing for other genetic diseases that may be performed if the donor falls into a specific ethnic group that puts her at greater risk of being a carrier of the disease, including sickle cell disease and other hemoglobinopathies, Tay Sachs, Gaucher's, Canavan disease and/or breast cancer.
Syphilis
Thalassaemia (if applicable)
CMV
Chlamydia
Hormone and Ovarian Evaluation for Fertility Potential
Donors who have completed and passed this thorough medical screening are added to the donor pool and can be selected (matched) by prospective recipients. Unlike many donor agencies, EmBIO provides continuity of care for donors as well as for patients. After screening the donors, our medical staff cares for them throughout their egg donation cycle.