Egg Donation Success Story on CNN
World's First Egg Donation Child Born to a Kidney-Transplant Mother
CNN, October 12, 2014
How a 43-year-old woman with a kidney transplant from France became a mother thanks to the pioneering treatment that took place in EmBIO with Dr. Paraschos in Athens.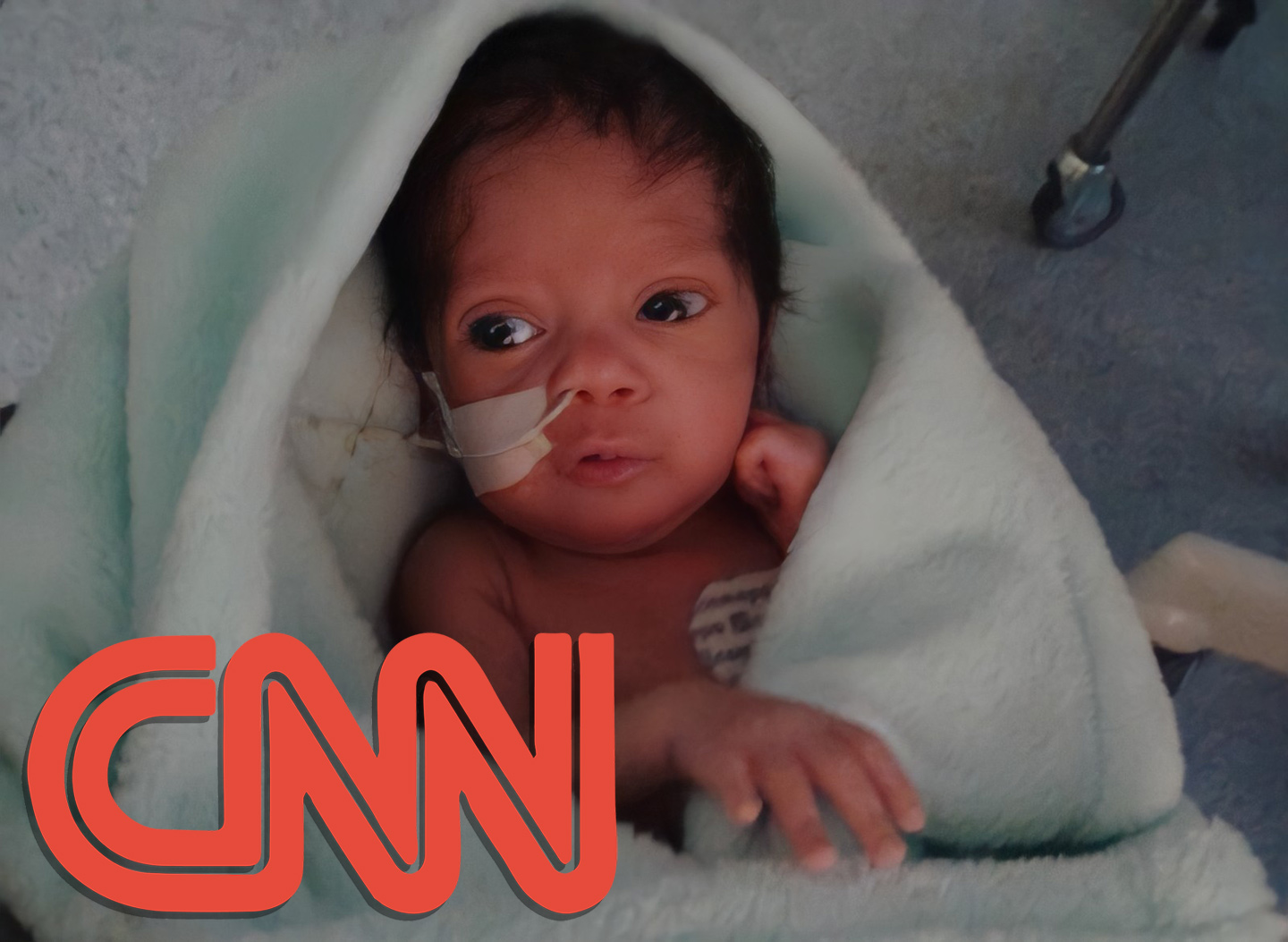 Have you ever dared to visualize yourself as a winner in a no-win situation? At age 43, Al. A. is the first and only (so far) kidney transplant receiver who dared to go through a donor egg IVF treatment and now, holds her baby daughter in her arms.
Seven years ago, Al. A. gratefully received a kidney transplant that changed the course of her life. From three haemodialyses a week, she went to that of an average French housewife. Having all that she wanted and needed, there was one wish she longed for. At last, the dream of motherhood could come true. And why not?
Nephrologists and obstetricians had come a long way since the first successful pregnancy of a kidney transplant recipient in 1963. Yet, Al. A.'s nephrologist did not share her enthusiasm.
Would you take that risk?
"From my nephrologist's point of view, it was something unthinkable due to the relative pregnancy risks, a transplant rejection, and the higher risk of premature birth," says Al. A.
"Support of my efforts was out of the question, but my husband and I wanted a baby."
As the miracle did not happen naturally, Al. A. and her husband started thinking about In Vitro Fertilization, adding one more potential risk for her case: the increased probability of a multiple pregnancy. To make things even more difficult, age was not on her side regarding her oocytes.
"At 42 my egg quality was low, so I inquired if I could go through IVF using donor eggs."
Egg Donation like a transplant?
According to a study conducted by the Department of Obstetrics at Leiden University Medical Centre in Holland, "... in egg donation pregnancy the mother is exposed to foreign cells and antigens, a situation that has some resemblance to organ transplantation... The degree of antigenic dissimilarity," explain the researchers (Marie-Louise P. van der Hoorn, Sicco A. Scherjon and Frans H.J. Claas), "is in general higher in ED (erectile dysfunction) pregnancies compared to spontaneously conceived pregnancies where only the father's cells and antigens are 'foreign' to the mother."
In Al. A.'s case, donor egg IVF was something like a double transplant, with two different organs, but she had set her heart on having a baby.
"My only worry was that I had to combine the anti-rejection drugs and those for IVF."
Al. A.'s IVF treatment began on September 20, 2013 at EmBIO Medical Center in Athens, Greece. A month later, we implanted three embryos, and one made it at this first attempt.
"My body had reacted positively," remembers Al. A.
Was fighting against obgyns and pharmacists worth it?
Getting IVF drugs in any European country is usually easy. In Al. A.'s case it wasn't.
"Because of my kidney transplant, I had to put up fights with ob/gyns and pharmacists in France to get the IVF drugs."
But, after the positive pregnancy blood test and the baby's heartbeat, she was grateful to be expecting her baby by July 2014.
The first donor egg IVF baby
The baby never intended to invalidate the researchers' reported risks of low birth weight or prematurity for babies born of renal transplant mothers. Instead of July, she was born in May at 32 weeks weighing just 1300g. Al. A. and her husband had to travel 30 miles on a daily basis to visit her in the incubator at the maternity hospital.
"Despite all the difficulties," says Al. A, "now… I enjoy the wondrous joy of experiencing happiness with my family each and every day."