Special Distinction awarded to Embio IVF by IMTJ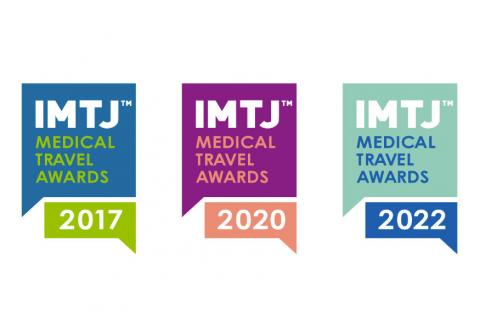 Another great success for the emBIO Medical Center, since the IMTJ International Medical Travel Journal in its latest newsletter, included it as one of the 3 recommended Medical Travel Centers worldwide.
The IMTJ Medical Travel Awards are awarded to medical centers that stand out in the innovation, improvement and excellence of medical travel and medical tourism.
Embio is home to a team of leading gynecologists, surgeons, and embryologists whose work has been recognized in both Greece and abroad.
The EmBIO centre's founder, Dr. Thanos Paraschos, is an internationally acclaimed obstetrician and gynecologist who was trained by two of the most prestigious names in IVF history: Sir Robert Edwards and Lord Professor Robert Winston. Dr. Thanos Paraschos devised the Rigid Wallace Catheter with Professor Robert Winston's team, which has subsequently been used by thousands of scientists in the world for complex embryo transfers.
Embio IVF Centre, in Greece, is a three-time winner of the IMTJ awards in 2017, 2020, and 2022 for having set the standards in innovation, improvement, and excellence in the travel and medical tourism sector.
Free Online Consultation with Dr Thanos Paraschos and his team
The Embio building facilities of a total area of 3000 m2, using the most modern and safest technology and exclusively dedicated to health. Embio's team of fertility experts and the state-of-the-art facilities are the best guarantees and best ambassadors of the great recognition that the Center has gained both in Greece and globally.
In addition, emBio offers fertility services that are complete, and personalized, based on mutual respect and the needs and preferences of the couple. The center's areas of activity are to treat infertility problems requiring In Vitro Fertilisation (IVF), including advanced IVF techniques.
EmBIO is one of the most advanced centers in Greece, and is ranked as high in ratings as one of the best medical centers in the West. This distinction is extremely important as Greece is one of the preferred countries of couples abroad to address the infertility problems they might have.
Embio IVF Center in Greece was awarded by IMTJ in 2017, 2020, and 2022.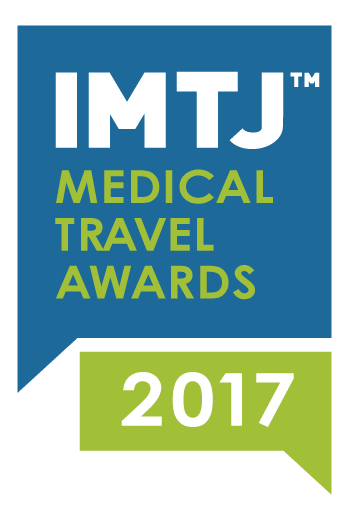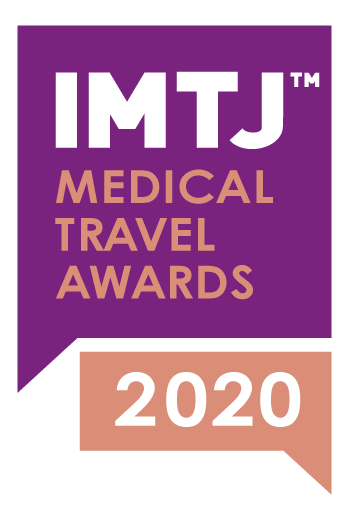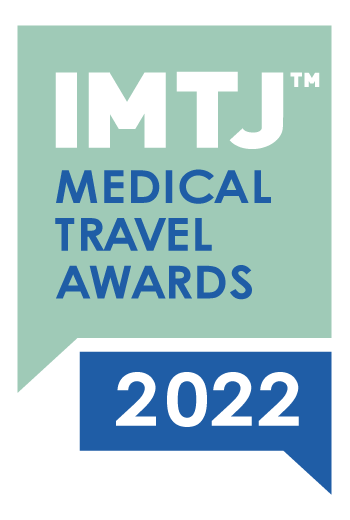 Fertility treatments abroad are popular with patients seeking a solution to their infertility problems in countries with lower fees and fertility friendly laws. The IMTJ website has a search and comparison function that allows patients to compare clinics in terms of price, experience, success rates, staff quality, and generally the quality of the medical services provided.
Medical travel is an exciting and growing global industry with many providers presenting excellent medical care and customer service. The IMTJ Medical Travel Awards are the only independent awards that recognize those who are at the top in their field. The award judges reward innovation and excellence, highlight best practices and those who are pioneers in the industry and offer successful outcomes for patients.
IMTJ was founded in 2007 in response to growing interest in medical travel and medical tourism. It includes many of the matters concerning health care providers around the world - insurance, accreditation, marketing and promotion, quality, patient safety, levels of care and experience in treating international patients.
The internationalization of health care through health tourism is at the heart of the IMTJ. Patients become consumers of health care. Through the exchange of expertise, knowledge and insights into the health travel industry, IMTJ helps to ensure patient expectations and that industry maintains high.