2008-2018 Donor Egg IVF Success Rates (Pregnancy) at EmBIO

Year

Embryo Transfers

Clinical Pregnancies

Clinical Pregnancy Rate
per Embryo Transfer

2018
708
488
69%
2017
678
435
68%
2016
641
455
68%
2015
628
433
69%
2014
608
395
65%
2013
510
360
70,6%
2012
490
338
69%
2011
503
350
70%
2010
449
291
65%
2009
358
243
68%
2008
309
191
62%
 
Donor Egg IVF Payment Options
The most important information about donor egg IVF treatment is its extraordinary effectiveness. While rarely an initial preference among couples with infertility, the use of donor egg IVF or donor egg ICSI is a superb second choice. Most importantly, it is one option much more likely to help patients achieve success. In addition to EmBIO Institute's fee for service plan, financial options at EmBIO Institute allow couples to utilize donor egg IVF services while selecting from one of several payment options. Also, EmBIO Institute is offering new inclusion criteria that will allow many patients, who otherwise would not qualify for inclusion in a donor egg IVF program, to participate.
IVF with Donor Eggs
(British newspaper "Observer")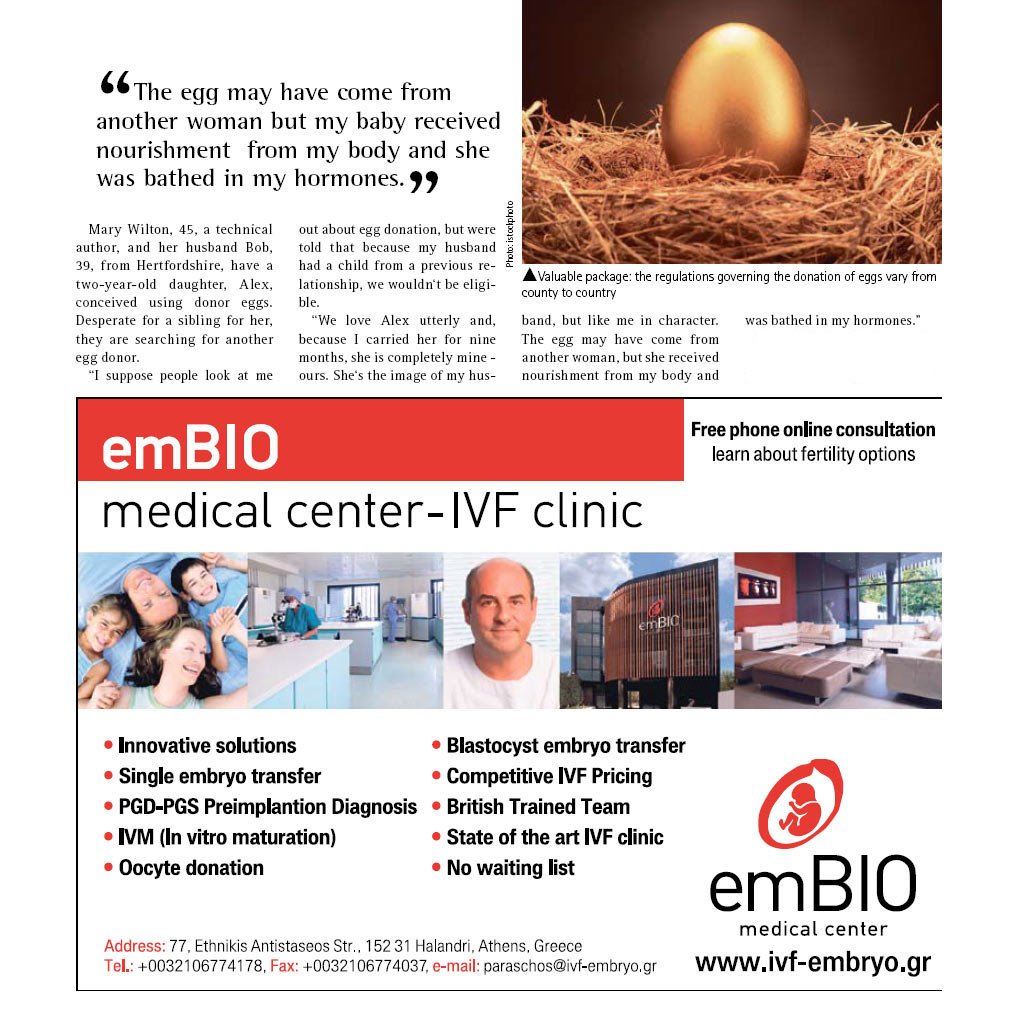 EmBIO's donor egg IVF program started treating couples in 1997, and is responsible for hundreds of successful births since that time. Our program prides itself on the large, diverse selection of high-quality donors immediately available to couples, as well as the exceptional standards of care our patients receive during their assisted reproductive treatments. Couples can discuss options with our coordinators as they make their important decisions.
This web page will focus on the programs recent success rates with fresh and frozen embryos, as well as the financial options that are available to our patients.
I got pregnant with a donor egg!
Success Rates for Donor Egg IVF
Make your Appointment for Donor Egg or Donor Sperm IVF