Why Greece is considered the "Holy Land" of infertility treatment abroad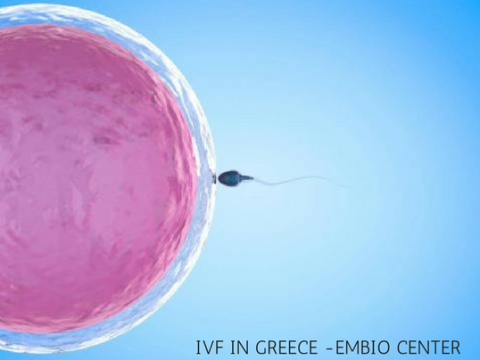 Among tourists, Greece is popular for its natural beauties, spectacular islands, passionate people, Mediterranean food and ancient history.
During the last few years, a new "attraction" has developed, this time coming from the healthcare sector. The infertility treatment sector has become the leading medical sector among all other medical practices and attracts thousands of infertile couples every year to Greece from all over the world.
"We are excited to welcome more and more foreign couples every year," says Dr. Paraschos, Founder and Medical Director of EmBio Medical Center, a leading Fertility clinic in Athens, Greece that treats more than 1800 foreign couples every year.
Dr. Paraschos continues, "Ten years ago, when we started welcoming foreign couples to our clinic, we couldn't predict what would happen in the years to come. Back then, the majority of the couples visiting our clinic were either people disappointed by unsuccessful treatments they had received in their home country or other countries, or people that didn't initially have Greece in mind as a destination for Fertility treatment but happened to hear about it from another person or people who in turn were exploring their options for other destinations and came across some info about our clinic in a foreign fertility forum.  This has now changed. In the last 3-5 years, most of the couples that end up at our clinic, have Greece in mind as one of their main choices when looking for Infertility treatment abroad.  For me, 'Word of Mouth' is the main source of how people find out about us, by what other people say and from what new parents post on the web out of excitement and gratitude for the realization of parenthood."
The majority of Greek fertility clinics report the same for a full range of fertility treatments including In Vitro Fertilization, Embryo transfer, assisted reproduction with Sperm or Egg donation and Surrogacy.
Reasons for the development of the fertility sector in Greece
While exploring the reasons for the development of the fertility sector in Greece, following the 2004 Olympics, has been left with a great infrastructure of international airports where international flights land throughout the year from all over the world, an integrated ground transportation system with a modern railway and metro network linking the capital with its airport and wide safe motorways. This makes it easy to reach Greece with affordable flights throughout the year.  Due to its geographic location, Greece is ideally located not only close to European countries, but also in close proximity to Arab and CIS countries from where those interested are willing to travel for Fertility treatment. 
The combination of three major factors such as the permitted transfer (up to 2 embryos), which increases the success rate and saves women from several embryo transfer repetitions, the egg and sperm donation with full protection of the donor's anonymity and the recent law for Surrogacy, which makes Greece a unique fertility treatment destination as the country can cover a full range of services. In addition, the recent financial challenges faced by the Greek economy forced clinics to lower their already reduced prices.  All the above has made Greece a top international destination for high-quality fertility services or the "Holy Land" for fertility treatment as some say!
Published in Treatment Abroad